Active Urban Tiles
Nanotechnology | Artificial Intelligence | Sensing | Urban Data
The absence of accurate, real-time information about individual's spatial behavior leaves designers and decision makers without a real space performance metric and may consequently lead to poor judgment and speculations. This research aims to provide designers and decision makers with an information gathering tool for users' spatial behavioral patterns towards a better evidence-based, contextual, data-driven design process and behavioral research.
Using concrete-embedded Graphene Nanoplatelets, capacitive sensing system along with machine learning algorithms, this research presents an analytical and interactive medium for user's presence sensing, position tracing, and gesture recognition.
By embedding proprietary Carbon Nanoplatelets (Graphene) electrodes in typical concrete tiles and using mutual capacitive sensing technology, the system can sense and determine the position of a conductive body-- a pedestrian for example.
Active Urban Tiles integrate few more components to a traditional paving tile.
Proprietary (Patent-pending) Graphene electrodes of different sizes and sensing resolution.
Side connectors allow for scaling in all directions to fit most pedestrian paving requirements.
Concrete-embedded graphene electrodes can sense a foot through up to 100mm concrete surface. Moreover, by analysing the spatiotemporal electrode signal, the main phases of a gait cycle (tance & Swing) can be detected.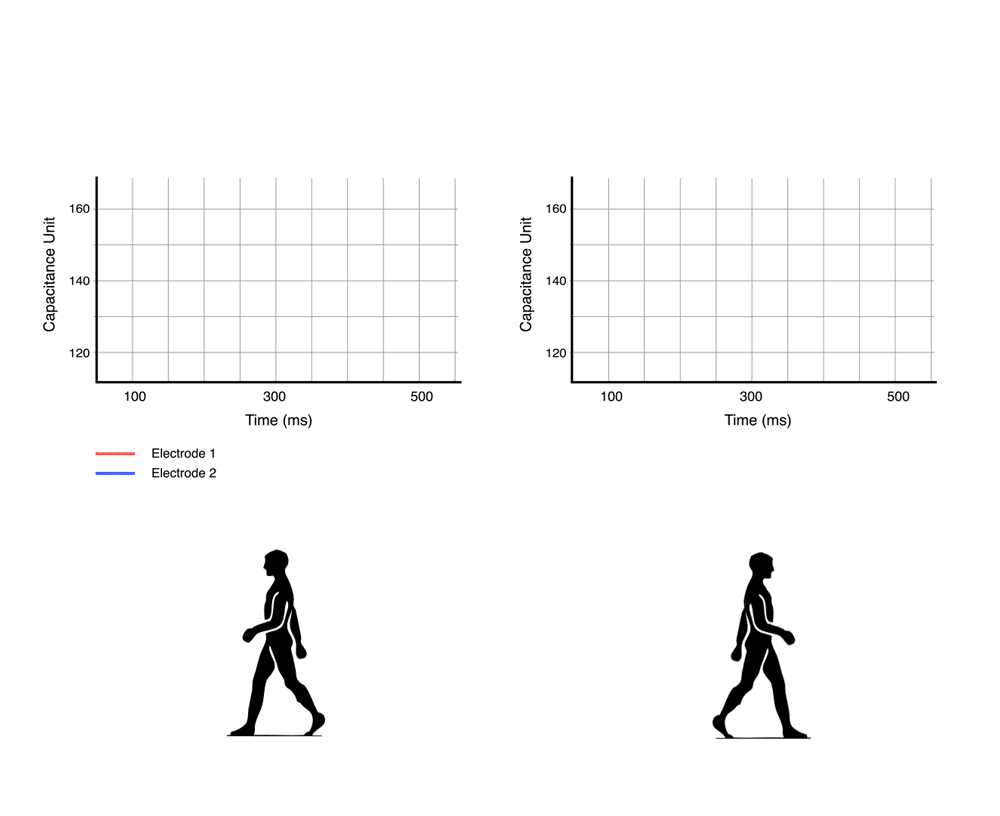 Using high-resolution electrodes embedded in the tiles, the system can determine the walking direction and, consequently, provide more detailed information about the pedestrian traffic flow such as the pace, pedestrian count and hotspots.
This research is part of the Synapse project developed by students: Hayder Mahdi, Shruti Jalodia, Nikol Kirova and Ewald J in the Master's of Advanced Architecture in IAAC, Barcelona.